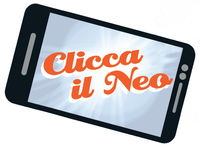 Among all skin diseases, melanoma ranks as the most common cause of death, with an incidence increasing from year to year.

In this context, primary prevention and screening to promote early diagnosis are key tools. Centro Studi GISED in collaboration with the LILT section of Bergamo and the support of FROM, has launched the "Shoot the mole" project whose main aim is to show the effectiveness of a tele-dermatology system based on:


distribution of educational material to public;
opportunity to send images of pigmented lesions;
opportunity to receive specialized opinions on risks related to assessed lesions.
The natural laboratory of the study will be represented by the Bergamo province.
The project feasibility relies on the following considerations:


the use of telemedicine (i.e., medical information exchanged from one site to another via electronic communications to improve a patient's clinical health status) is rapidly growing and can improve access to healthcare, doctor-patient relationship, health outcomes by also reducing costs;
the skin is by its nature easily accessible to both patients and physicians;
the opportunity to use new technologies (iPhone and smartphones) equipped with instruments ever more advanced (high resolution cameras, quick access to cloud systems, etc.), is increasing in the general public.
A store-and-forward system is adopted. Images are downloaded by connection to a website and filling in an online form. Participants are offered the possibility of participating in a validation process and offered a direct and free clinical assessment to a specialist. Judgment on clinical photographs and on direct examination will be compared.

First results

From July 2015 to January 2016, 302 pictures wer sent: 256 had sufficient quality for assessment and 46 not assessable for their poor quality. Among assessable pictures: 207 (80.9%) were considered of trivial lesions not at the risk, 38 (14.8%) as suspect, and 11 (4.3%) as highly suspect lesions. These lesions were then evaluated: 4 as possible squamous-cell carcinomas and 6 as melanomas. Of these melanomas, three lesions were diagnosed as thin melanoma or in situ. The observed frequency of three melanomas out of 256 assessable lesions, is much higher than expected based on a random selection of lesions.


Here a first synthesis of the pilot phase: July 2015-January 2016.

Back to research project